What You Need to Know About Real Estate Debt Investing
March 17, 2023

The pandemic forced the world to reckon with economic uncertainty and gave many of us pause to reflect on our financial security. Low risk and decent returns seem more important than ever and in that vein, it's a great time to ask, "What is real estate debt?"
Join us as we discuss the ins and outs of real estate debt, the risks and benefits of this type of investment, and how to invest in real estate debt.


What is Real Estate Debt Investing?
The words "real estate debt" causes a certain visceral reaction in most people. We tend to feel justified in viewing debt negatively but those feelings may not be an accurate reflection of the nature of debt. As consumers, it's wise to avoid unnecessary and burgeoning debt but, what happens when we shift our mindset from consumer to that of lender?
This shift is necessary to understand real estate debt investing and how it can yield positive outcomes for you as the investor and for those who you'll help to realize their dream of home ownership or establishing a business.
Real estate debt funds are private, equity-backed monies used to give collateralized loans to commercial real estate borrowers. Typically, these real estate debt investments focus on a particular lending strategy such as shopping centers and multi-family real estate developments. They include bridge loans, commercial loans, and property rehab loans.
In a conversation about "What is real estate debt?" it's important to understand the difference between real estate debt investing vs equity investing. Your role is the contrast between the two.
In debt investing, you are the lender, while in equity investing you are a property shareholder. Real estate debt strategies have terms that can last from a few months to a few years depending on the length of a project. The return on your investment is a contractual obligation. With equity investing you have an eye on the future value of a property - there is more risk and the term is significantly longer.
What are Real Estate Debt Funds and How Do They Function?
Let's dive deeper into how real estate debt funds work.


Purpose of real estate investments
Real estate debt investments extend loans for various commercial real estate projects. These types of investments are relatively secure because money is loaned to experienced developers and investors according to the guidelines of the lending strategy. Further investment security is realized because these loans are collateralized; most often through trust deeds.
Commercial real estate debt investors receive periodic payments from the interest the borrower pays until the loan matures. Higher interest rates, sitting in the 9% to 12% range, guarantee a decent return. In the event a developer defaults, investments remain secure because the fund will simply assume the title to the collateral the developer put up.
Trust deed investing
When discussing the answer to "What is real estate debt?" it's critical to understand that the security in this kind of investing lies in the experience of the borrowers and even more so, in collateral or trust deeds.
A trust deed transfers the legal title of a property to a third party until the borrower pays off the loan. For this reason, you may hear the term real estate debt investments also called trust deed investments. Trust deed investing provides an investor with more control and diversification than typical stocks and bonds because it's a first position or primary loan.
They are short-term investments with an annualized ROI (return on investment). Rates are fixed and there is an expectation that borrowers will make monthly payments on them. Additional monies collected will include service fees, exit fees, origination fees, extension fees, and modification fees.
Pros and Cons of Real Estate Debt Investing
As with everything in life, investing in real estate debt funds has both pros and cons. Some risks are managed through sound real estate debt strategies but a wise investor leaves no stone unturned.
Let's consider the benefits and risks:


Benefits
Collateralized:

A fund's investment strategy that provides clear guidelines for lending coupled with a deed of trust against real property means that if a borrower defaults the lender can assume control of the property. This allows the fund to recoup any temporary losses.
Holding period is short:

Commercial real estate debt is about development. When the real estate project is completed, it's expected that the loan is paid in full soon after. The holding period for these loans is six months to a few years.
Steady income:

Borrowers are expected to make monthly payments which give you a

passive income

. Your rate of return is fixed and calculated on the interest rate and the amount of money that was invested.
Risks
Returns are capped:

A fixed interest rate provides security but it also limits the earning potential of your investment.
Inflation may affect your return:

Inflation rates can fluctuate, sometimes wildly, over time. This can negatively affect the amount of your ROI.
Prepayment risk:

A borrower may pay off a loan early which in itself isn't a bad thing for a fund. However, early payment of a loan will interrupt the interest payments you've been receiving.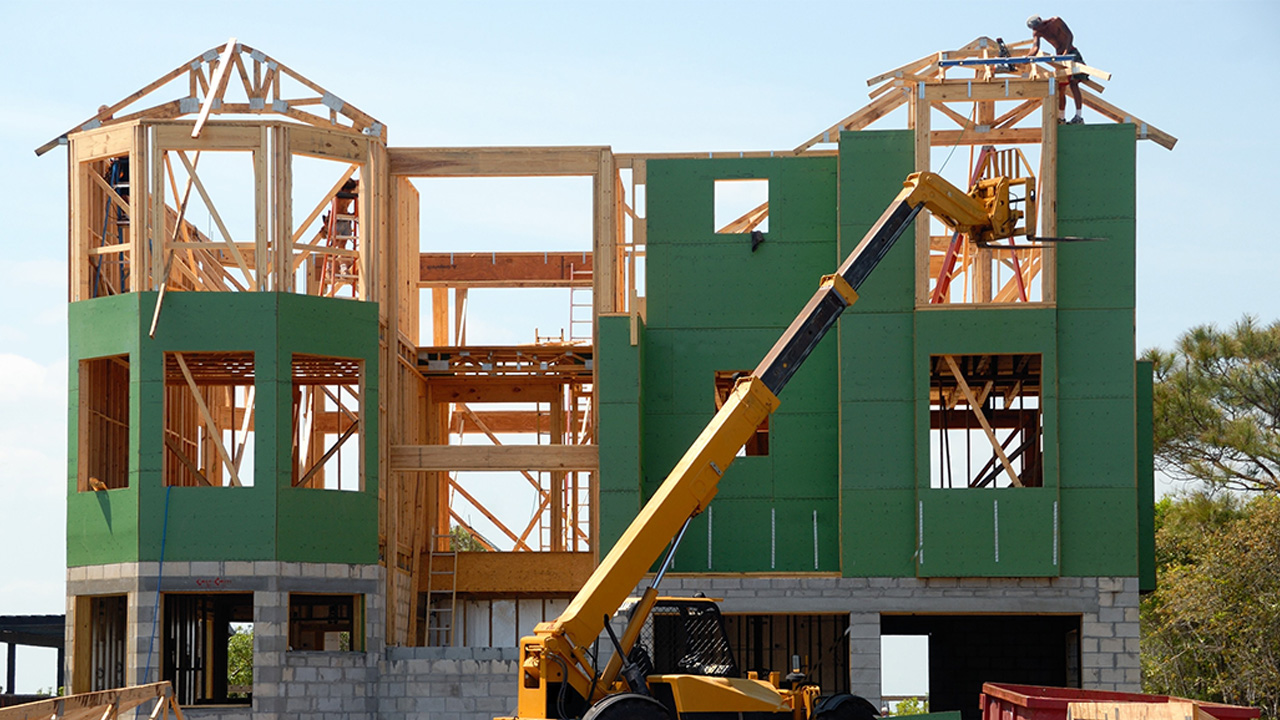 Getting Started with Connect Invest
Now that we've asked and answered "What is real estate debt?" the next step is to learn how to invest in real estate debt.
Though Connect Invest is not a direct real estate debt fund or a direct borrower for real estate projects, our investments do contribute to real estate debt. We raise monies through our Short Note investments which allow us to fund a diverse portfolio of real estate projects on our investors' behalf.
When you invest with Connect Invest, you'll earn monthly income payments, beginning the following month of your Short Notes account activation. These payments are earned from the interest borrowers pay just as they are with other real estate debt funds. You will be able to count on the fixed rates for the duration of your investment.
With Connect Invest there are several added benefits to investing in our real estate debt funds. These include:
As an investor, you get to decide the majority date - similar to a CD.

Flexibility in the length of commitments with some as short as 6 months. Investments can be 6, 12, or 24 months and all have a fixed exit date.

Connect Invest offers our investors impressive diversification. Our portfolio of over 40 projects vs one project means that risk is minimized.

Low minimum investment of $500.

Easy liquidity allows eligible investors to withdraw before the maturity date.
How to Sign Up and Begin Investing
We've streamlined the process of signing up with Connect Invest. Simply register your account and verify your email. After that, you'll be asked to verify your identity and then the third and final step is linking your bank account to your Connect Invest Wallet so that you can transfer funds and receive payments.
Cash, IRA, trust, or business accounts are the types of accounts that can be set up and personal multi-factor authentication keeps your information secure. You must be a U.S. citizen or personal resident, at least 18 years old, and have a social security number.
Final Thoughts
Connect Invest strives to help investors get solid returns on their investments while keeping risks low and reasonable. We've removed the mystery around how to invest in real estate debt and streamlined the investing process. We hope you have the answer to "What is real estate debt?", but please refer to our FAQ or contact us today if you have any more questions. Our team is ready to help you!